Today, chemical plating industry plays an important role in various industries, contributing to creating quality products and achieving high aesthetic value. For example, everyday products: food containers, motorbike masks, showers, recesses and car handles, bolts, or simply the nail clippers you are using. plated with chromium.

At the same time, in the process of plating also discharges a large amount of waste harmful to humans and the environment, if there is no thorough treatment will be incalculable.
Chromium (Cr): exists in water with two forms Cr (III), Cr (VI). Cr (III) is non-toxic but Cr (VI) is toxic to plants and animals. Chromium compound will cause symptoms of skin damage, mucosal ulcers, nose, puncture of the nasal cavity and walls, even affect the digestive system such as liver, kidney, cardiovascular, ... In addition, the waste water in the air bag contains Cr6 + plating chemicals that are more dangerous, if people are exposed to this type of waste will cause very dangerous lung cancer.

Chromium infiltrates water from waste water sources of electroplating, dyeing, tanning, explosives, printing ink, photo printing ...

The WHO standard defines chromium content in drinking water as £ 0.005 mg / l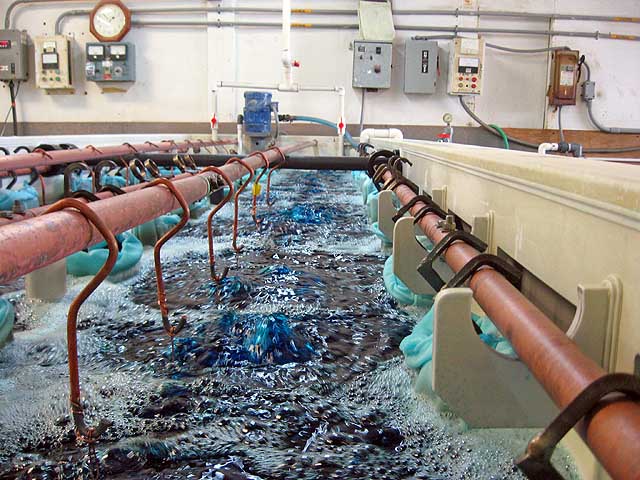 Share: