EXHAUST GAS TREATMENT SYSTEM BY BIOLOGICAL FILTRATION METHOD (BIOFILLTER)
Technology of treating flue gas by biological filtration method - Biofilter
Biofilter is a relatively new method of pollution treatment. This is an attractive method for treating odor gases and low concentrations of volatile organic compounds.
The biofillter system provides an environment for microorganisms to grow and decompose odorous gases and disease-causing organic matter in the exhaust. The filtration system consists of a closed chamber that contains microorganisms and absorbs water vapor, trapping them in the filter material. The filter material is designed so that the ability to absorb water is large, durable, less reducing the pressure of airflow passing through it.
The moisture-filtering material layer creates favorable physical and chemical conditions for the conversion of pollutants from the gas phase to the liquid phase and the biodegradation of these pollutants by biological membranes. Typical filtration materials are a mixture of compost, soil, heather, plastics and wood additives. Filter materials usually last 5-7 years before they need to be replaced
Advantages and disadvantages of biological exhaust treatment
Advantages
- Low price, low operating cost, little use of chemicals
- Flexible design that is easy to apply to all types of enterprise companies
- Biological filtration systems are more flexible in handling odors, volatile organic compounds and toxins. Treatment efficiency is often greater than 90% for emissions with pollutant concentrations <1000 ppm
- A variety of filtration materials, microorganisms and different operating conditions can be applied to meet the processing needs.
Defect
- Does not decompose volatile organic compounds containing chlorine
- The biofilter system cannot handle pollutants with low absorption and slow biodegradation.
- Pollution sources with high concentrations of chemicals need large systems and areas
- High level of pollution source will affect microorganisms
- The time for microorganisms to adapt to the environment can last up to months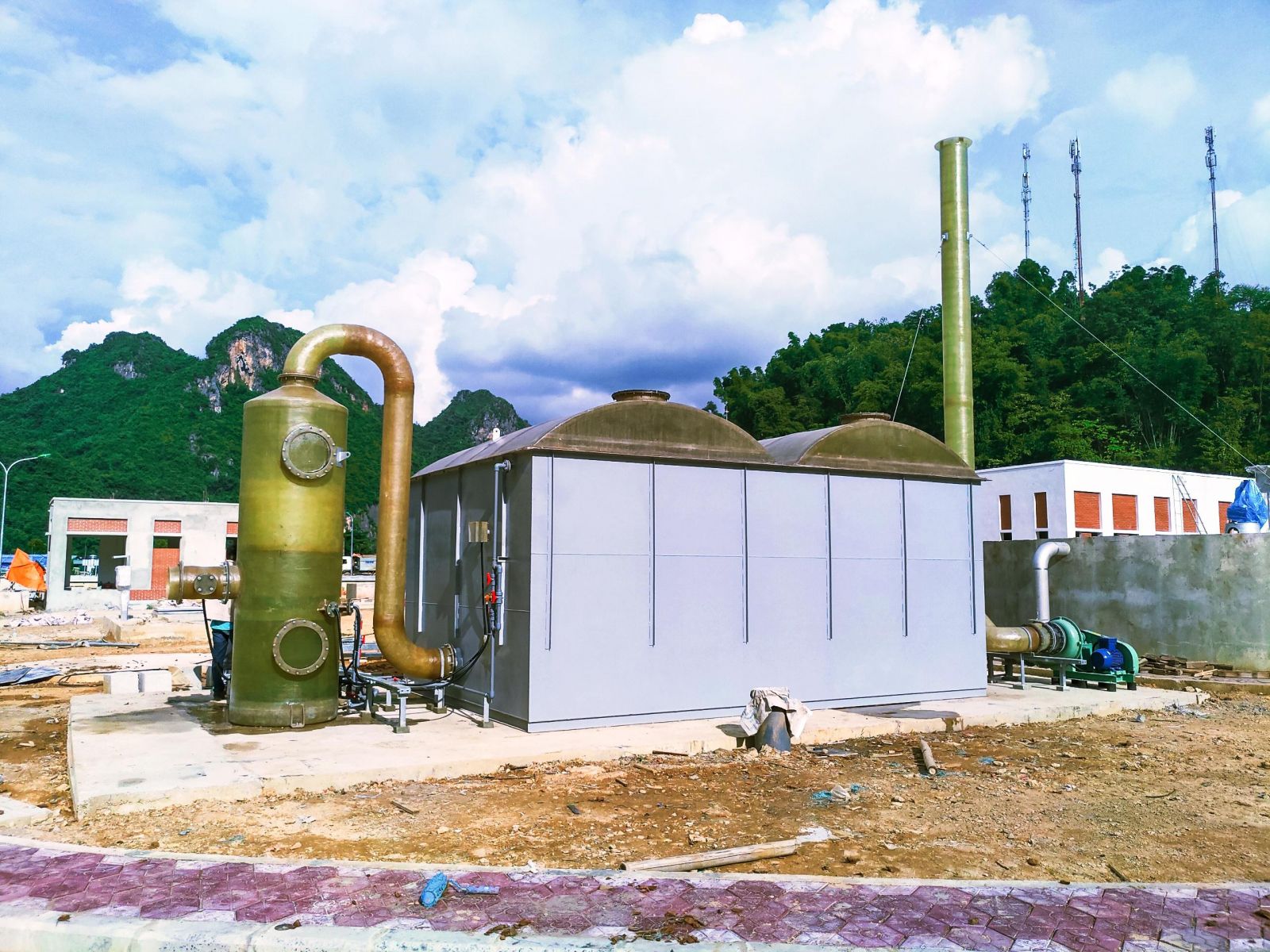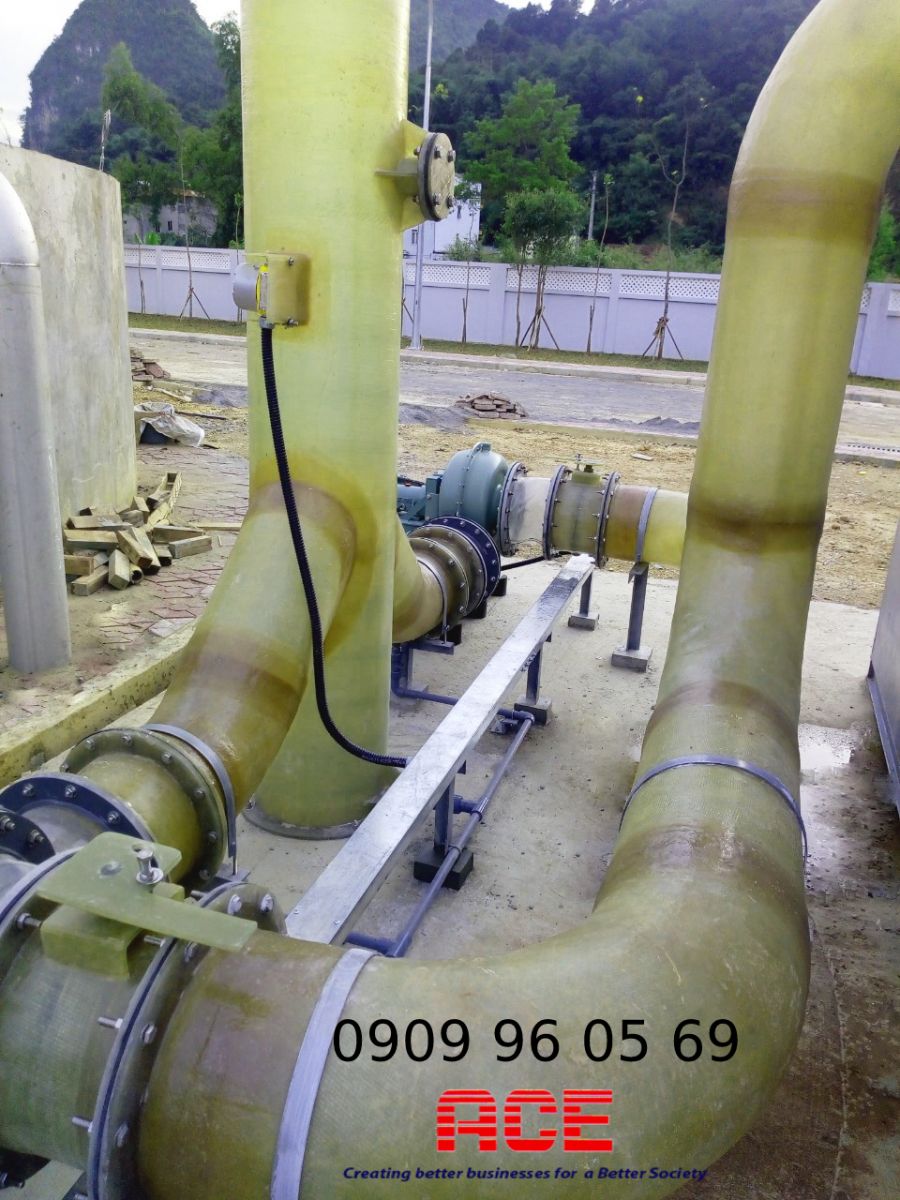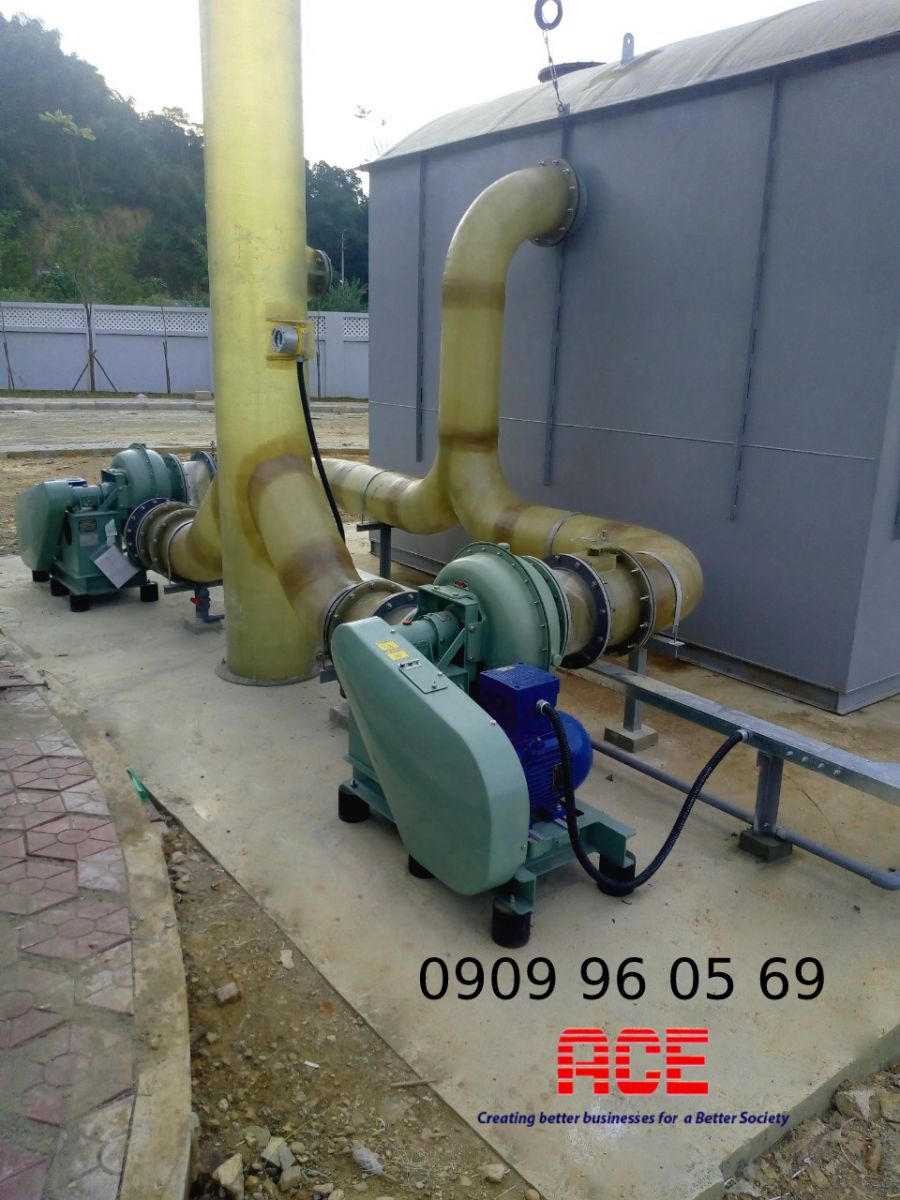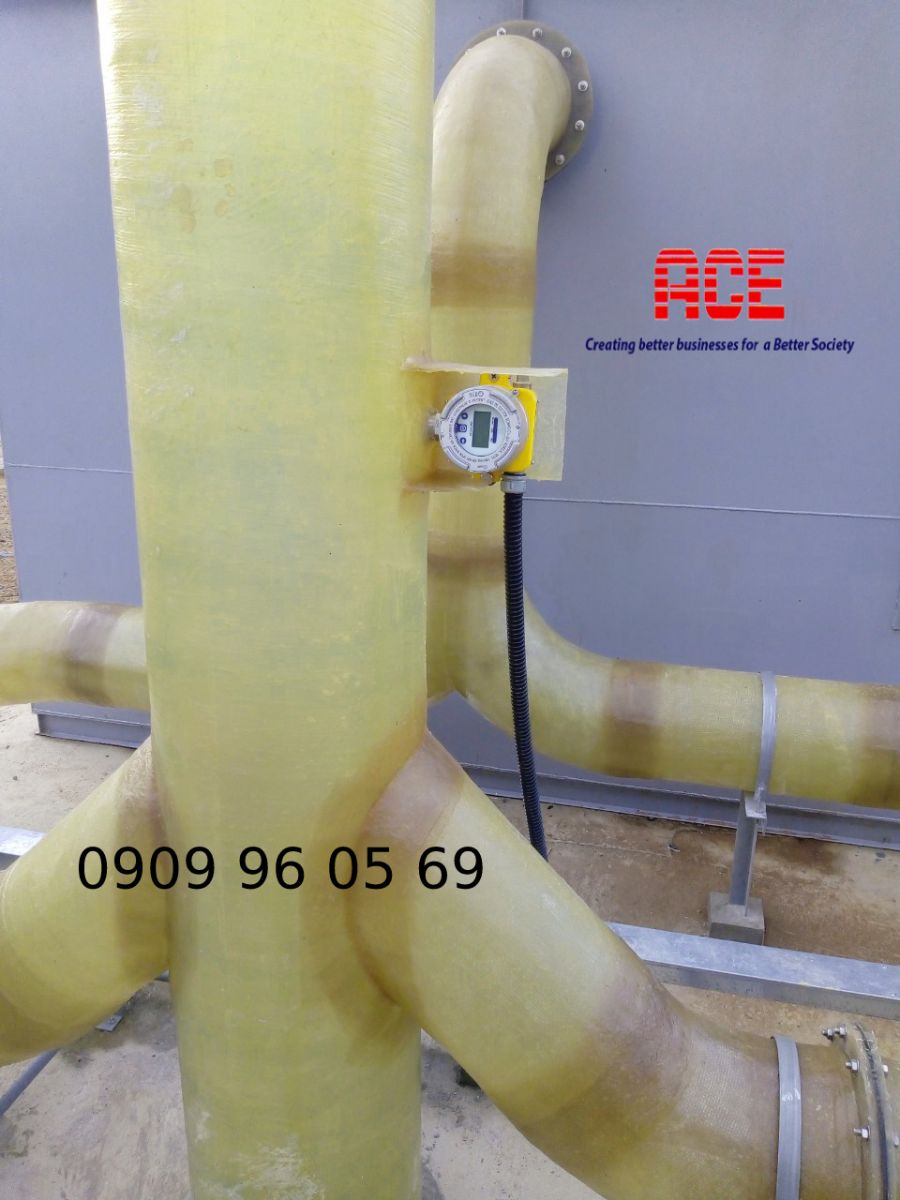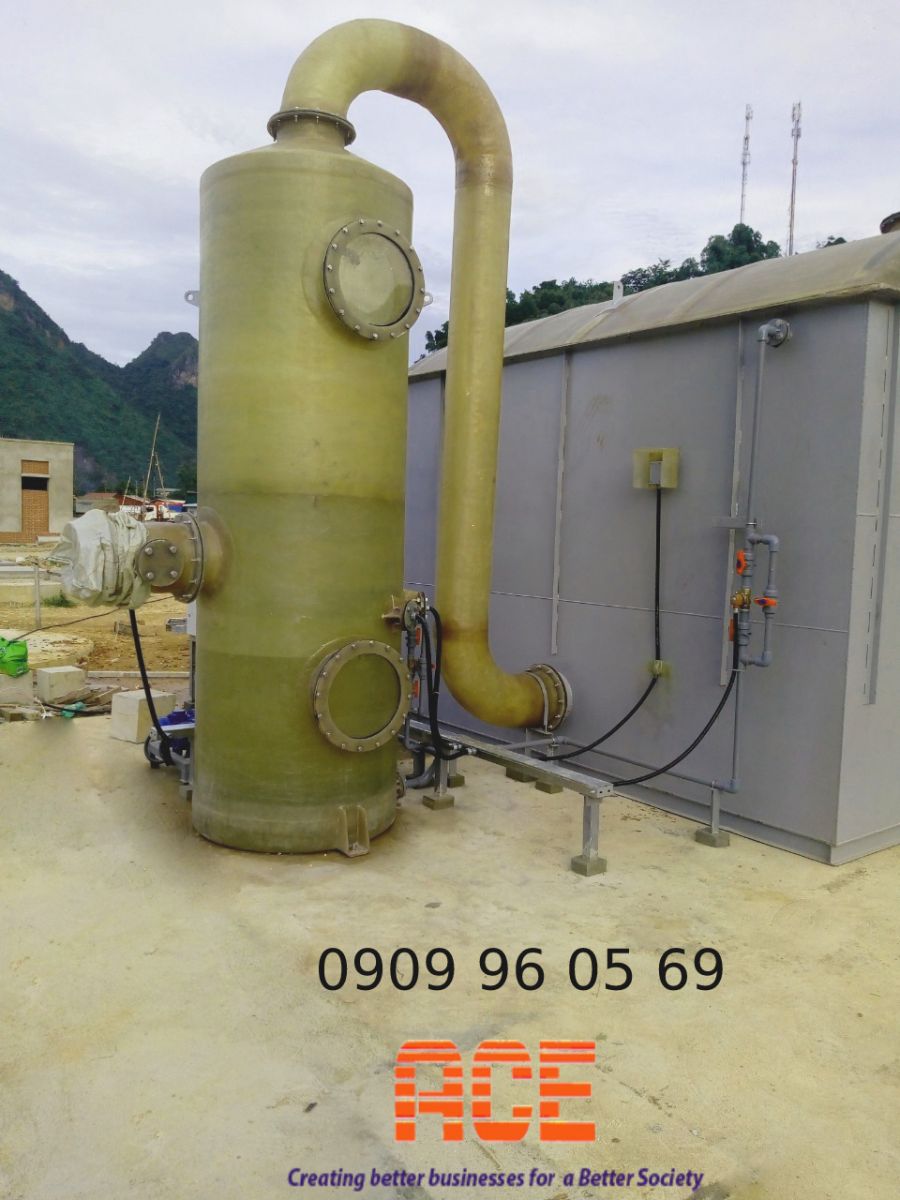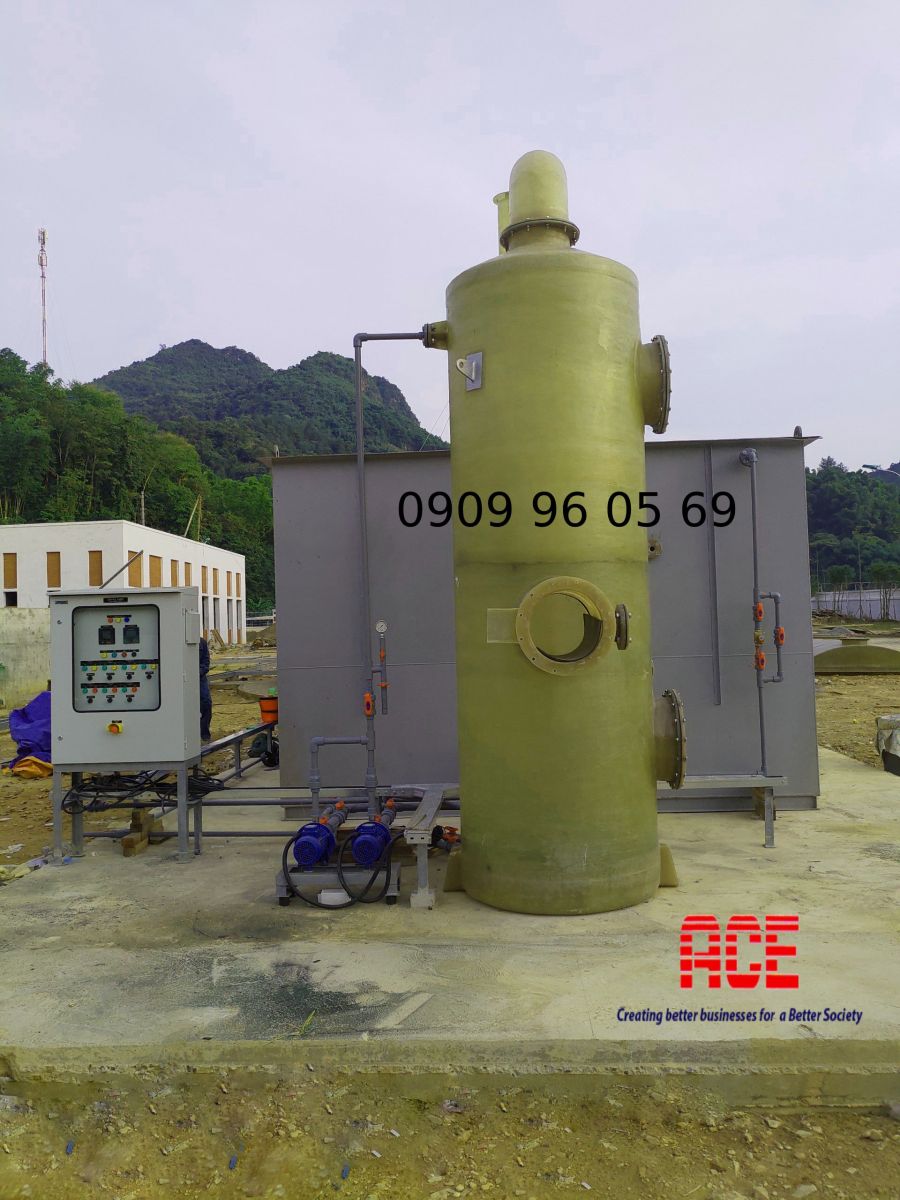 Project information:
1. Polluted gas: H2S
2. Air flow: 3000m3 / h
3. Installed system:
- 1 Humidification tower
- 1 Biological filter
- 2 Centrifugal exhaust fans
- 2 Circulating pumps
- Set of measuring devices (level gauge; pressure gauge; 3 solenoid valves; humidity and temperature meter; pH measuring device; H2S gas meter)
- Auxiliary materials and electrical system (CPVC pipe assembly, FRP pipe assembly, connecting materials, control electric system)