Lining FRP Composite
Composite coating
Main components: Polyester resin and fiberglass
Outstanding advantages of Composite coatings over other plastic materials:
- Excellent strength, impact resistance because of the reinforcement of fiberglass
- Very good anti-dust, ensure surface protection requirements are covered.
- Non-conductive so safe for users.
- FRP Composite coating is completely resistant to chemicals such as concentrated HCL, diluted H2SO4, NaOH
The devices are covered with chemical resistant Compaite such as:
- Composite coating on steel materials
- Composite covering on concrete materials
- Composite covering for wastewater treatment tanks
- Composite covering for factory floor
ACE Company is proud to be one of the constructors of FRP Composite coated waterproof, anti-corrosion for chemical storage equipment.
With many years of experience, with enthusiastic staff, we are committed to bringing our customers the best quality products.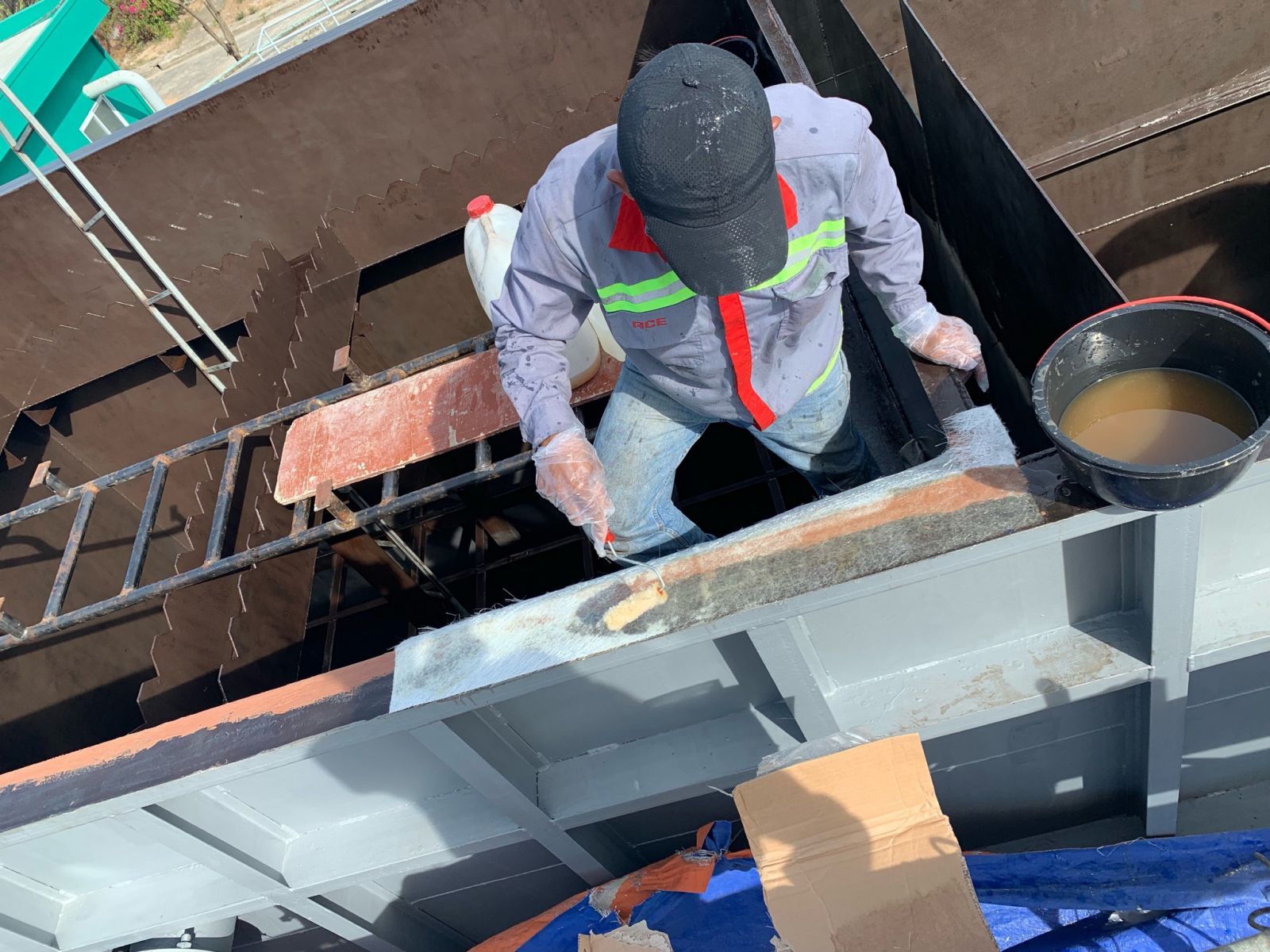 ​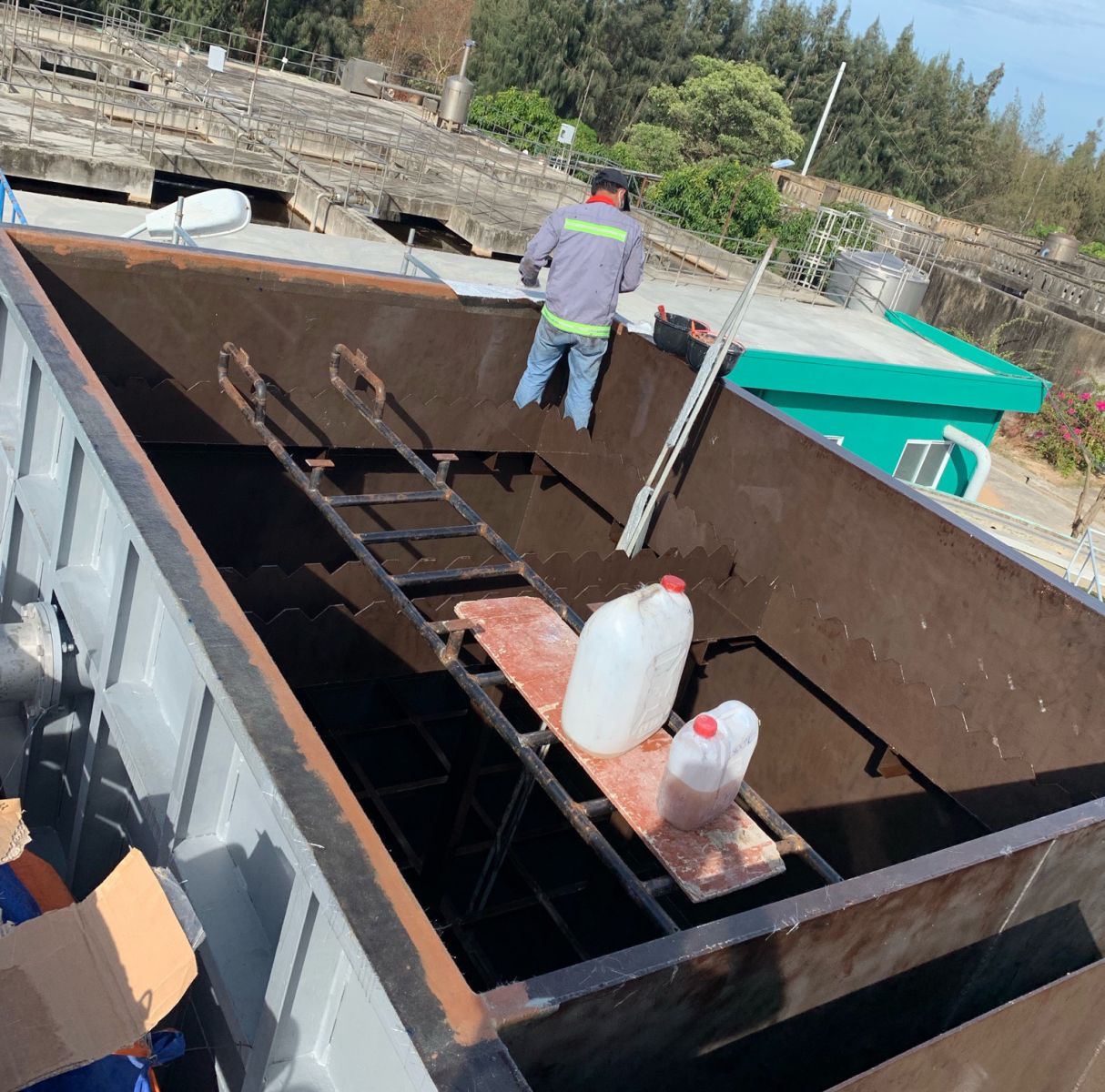 ​