Fiberglass Reinforced Plastics, FRP, is an excellent choice of material for the construction of chemical storage tanks, piping systems, apparatus and other types of industrial process equipment.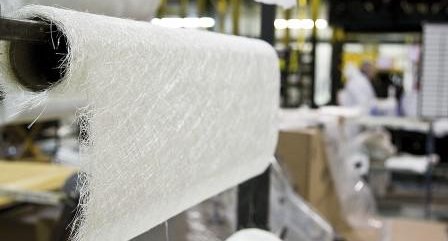 ADVANTAGES:
1. Corrosion Resistant
Fiberglass reinforced plastic (FRP) products are known for their ability to provide corrosion resistance in the harshest environments and chemical exposures. Unlike metal and wood, FRP products will not rust or corrode and will continue to maintain structural integrity over time.

2. Low maintenance
The durability and corrosion resistance of FRP products reduce or eliminate the need for heavy maintenance like sandblasting, scraping and painting. In fact, most FRP products are easily cleaned with a high-pressure washer.
3. Long Service Life
FRP products provide outstanding durability and corrosion resistance in demanding applications, providing improved product life over traditional materials. The longevity of FRP products provide cost savings over the product's life cycle. Installed costs are less because of the ease of installation. Maintenance expenses reduce because there is less downtime in areas requiring maintenance, and the costs of removing and replacing is also eliminated.

4. Low Installation Cost
Steel installation can be time consuming and equipment intensive. FRP products can be easily and quickly cut with ordinary hand tools. Welding or hot work is not necessary with FRP. Installation of FRP material can be done without using heavy equipment and machinery, requiring less manpower.
5. Impact Resistant
Fibergrate FRP can withstand major impacts with negligible damage. 

6. Lightweight
The lightweight properties of FRP result in products that weigh considerably less than steel. The density of steel is four times higher than that of FRP, and steel gratings are two to two-and-a-half times heavier than FRP gratings. FRP's lighter weight allows easy removal for access below floor level. The reduction in weight that FRP products provide can save on material transit costs and installation costs.

7. Electrically & Thermally Non-Conductive
FRP is electrically non-conductive leading to increased safety compared to conductive materials (i.e., metal). FRP also has low thermal conductivity (heat transfer occurs at a lower rate), resulting in a more comfortable product surface when physical contact occurs.

8. Fire Retardant
Most FRP products are engineered to have a flame spread of 25 or less as tested in accordance with ASTM E-84. They also meet the self-extinguishing requirements of ASTM D-635.

9. Ergonomic 
The properties of FRP materials create flexible products that can sometimes "cushion" worker movement, easing strain on workers' muscles and creating a more comfortable working surface. The ergonomic features of FRP products can help to reduce worker fatigue and increase productivity.

10. UV Resistant
FRP Products are equipped with a special coating which is also available for increased UV resistance.
Share: