First of all, it is important to understand that FRP Composite is a kind of plastic reinforced with fiberglass so it is highly resistant to corrosion and dislodged many other materials on the market. From this advantage, manufacturers carry out FRP Composite Lining for chemical tank, acid or waste water tank, plating tank, steel or stainless steel tank ... to minimize chemical leakage which is harmful to human health and the environment. In addition, FRP Composite also adheres very well to concrete and cement surfaces and is used in power plants, metallurgical workshops, paper mills, coatings, pharmaceuticals ...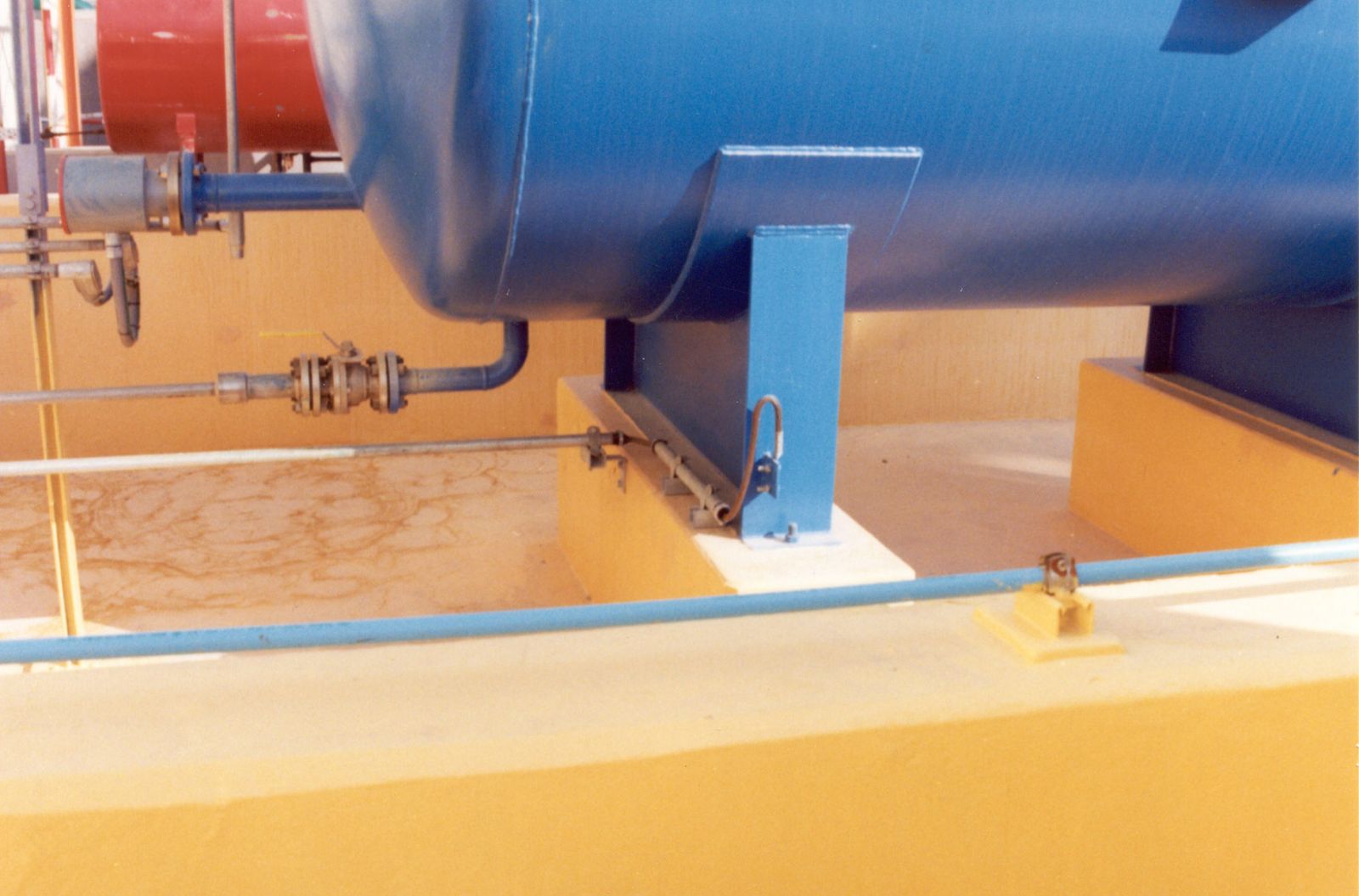 How does the FRP Composite Lining process take place?
1. Make construction drawings
   Determine number of layers of glass at each specific location
2. Preparation of construction site
   Determine the location of construction and prepare safety equipments
3. Cleaning - Checking before lining
   Clean the construction site; inspect and handle locations which are not guaranteed
4. Conducting lining
   Mix the lining according to the ratio
   Cover a thin liner; dry it and proceed to next one
5. Coating Fiberglass Layer
   Cut fiberglass according to required size
   Mix masonry plastic in suitable proportion
   Stick the fiberglass on the surface
   Roll plastic
6. Conducting the next layers of fiberglass
   Make the remaining fiberglass layers as same as the 1st layer
7. Treating the surface before coating the surface
   Inspect and handle concave or convex areas with grinder or stone powder.
8. Surface coating
   Mix the color as the requirement and cover the surface
9. Cleaning prior to handover
   Dry, clean the surface
What are advantages of FRP Composite Lining/Coating?

-  High corrosion resistance, chemical resistance of high concentration chemicals such as: acid, base, ...
- There are outstanding advantages compared to the method of covering/coating by other materials such as PVC, PE, PP ... because of having no weldings, avoiding leakage at these positions and increasing the ability of waterproofing during the process of using.
- Being able to be resilient, durable, impact resistant due to being reinforced by fiberglass
- Allowing on site repair, easy welding when any problems occur
- Being able to be applied even for products with complex surface
- Being completely non-conductive, so it brings safety to workers and users
Share: